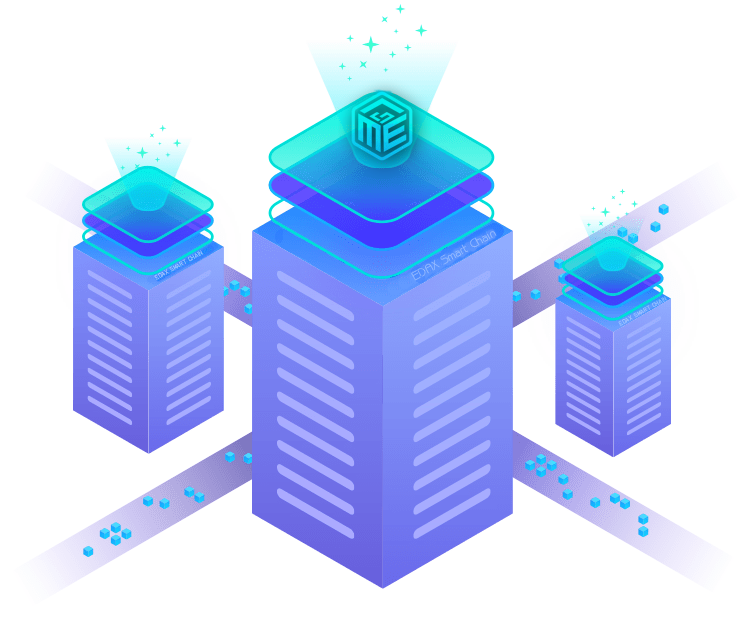 What is Energy Trutol
We've built a platform
to buy and sell shares.
Energy Trutol is a platform for the future of Management that powering dat for the new equity block chain
While existing solutions offer to solve just one problem at a time, our team is up to build a secure, useful, & easy-to-use product based on private blockchain. It will include easy cryptocurrency payments integration, and even a digital arbitration system.
At the end, Our aims to integrate all companies, employees, and business assets into a unified blockchain ecosystem, which will make business truly efficient, transparent, and reliable.
Working Principle
The work of the system is connected to high technology ... into the community.
Coordinate ecosystems in all regions territories - globally and create a synergistic fit with the powerful renewable interconnection of cross-market electricity to the global market (Asia Market Trade).
Connect with ultramodern technology regional-community.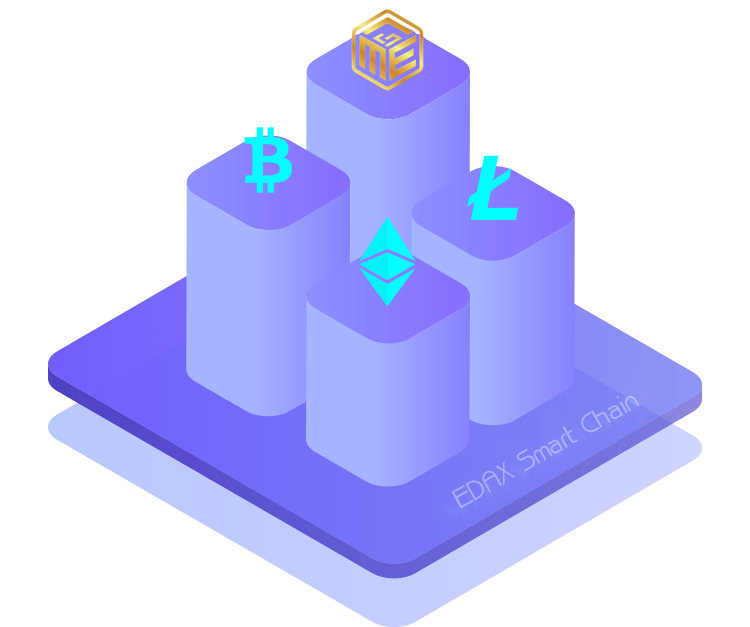 Promote integrity of the community
Invest Smart Community
Project Structure.
At present, the world has evolved to more blockchain technology and will continue to move towards Block Chain Quantum, making access to capital sources more without having to raise funds like before when entering this era. From doing Start Up, it is almost non-existent.
Venture capital risk for investors because it is a centralized distribution of investment resources from stock holdings. And widely around the world to access funding sources at all levels, so the system will work according to the market mechanism because there is a clear proportional management system.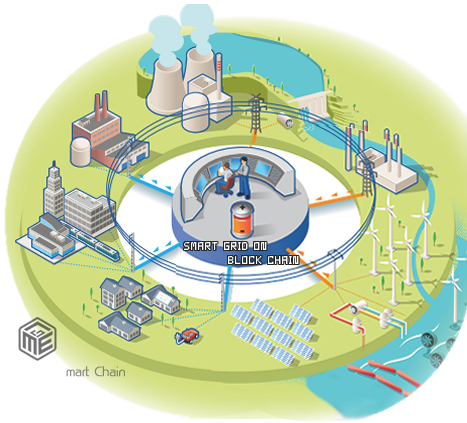 Energy connected to the Blockchain
EDAX Smart Chain Benefits
According to the smart contract consensus For the manufacturers that are in the alliance to join the network,
it is the part that encourages the central community power plant to accept the sale of energy from the households that will join the retail project.
Therefore, there must be a participation in the inspection to ensure that the work meets the standard rules for the distribution of electricity to be sold to the Provincial Electricity Authority.
By adjusting the system connection through complex encryption on Block Chain technology.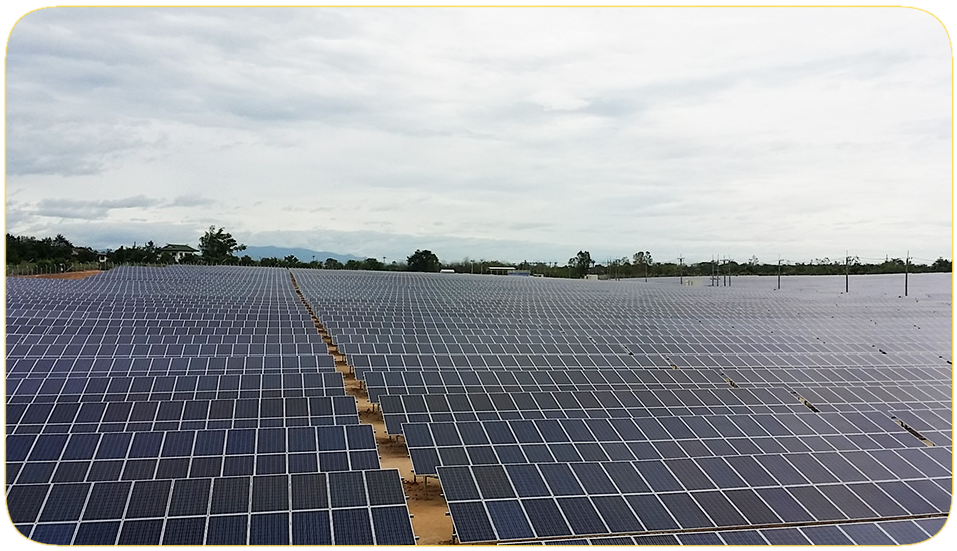 Our Platform Of Global
The Next Step Toward a more sustainable on smart chain
The Edax Smart Chain, technology enables players interacting on the grid to track, trace and trade energy in real-time.
This is helping to create a flexible energy system that is both resilient and stable in the coming years.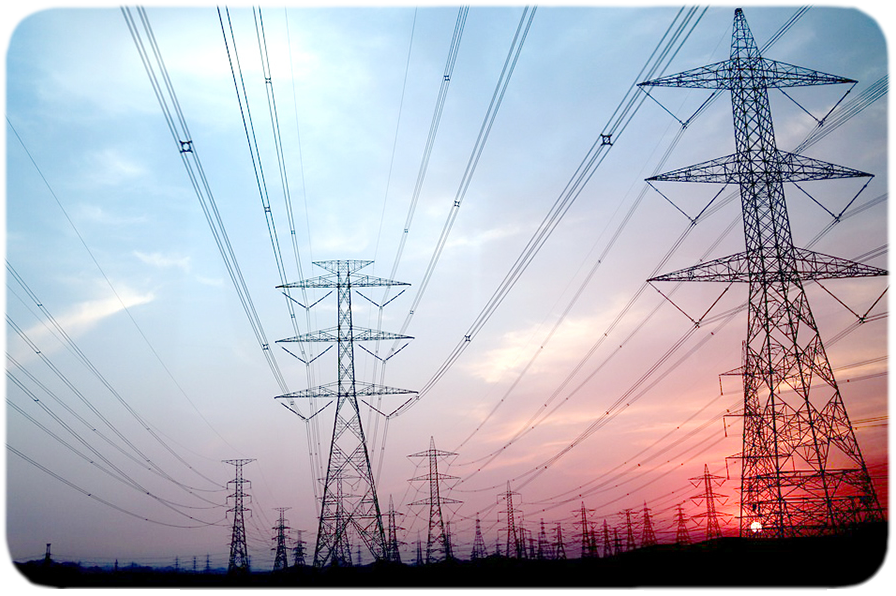 Cross Microgrid Plug Connect
Energy Trutol Platform
It is a decentralized platform. Renewable Energy Investment Intermediary (Token), which grants holders the right to vote on or suggest ways to develop the platform.
Able to work with other networks such as EGAT in the community sector, effectively spreading to the community to support trading Exchange of energy between community and community Continuously expanding the connection.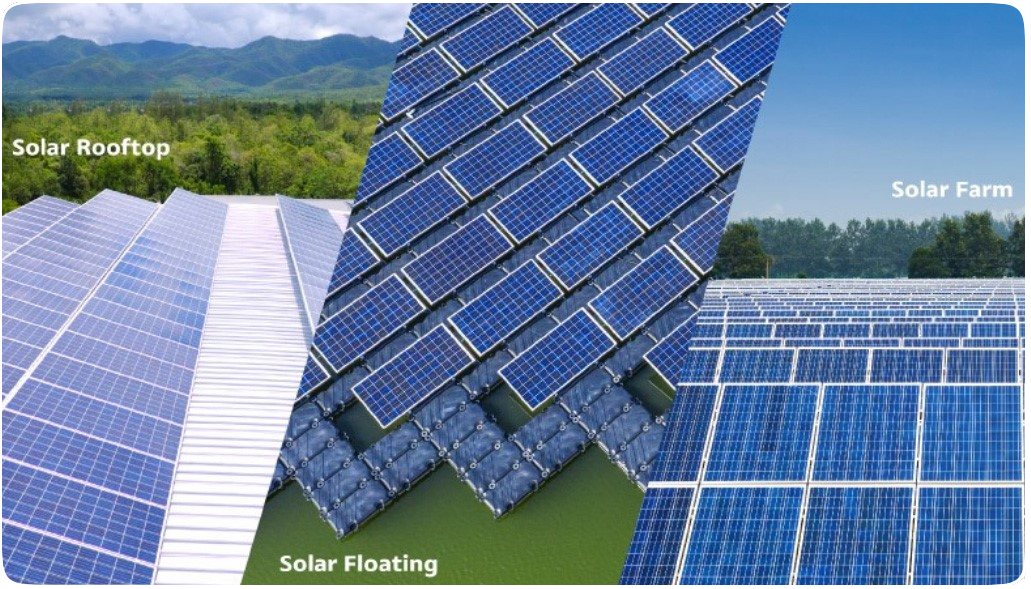 Energy connected to the community
Connect Power station plug and play in community energy trading market.
Solar Rooftop.
Solar Floating.
Solar Farm.
The point connection power transfer station is distributed the community, for send is sold trading Energy Purchase Agreements (EPA).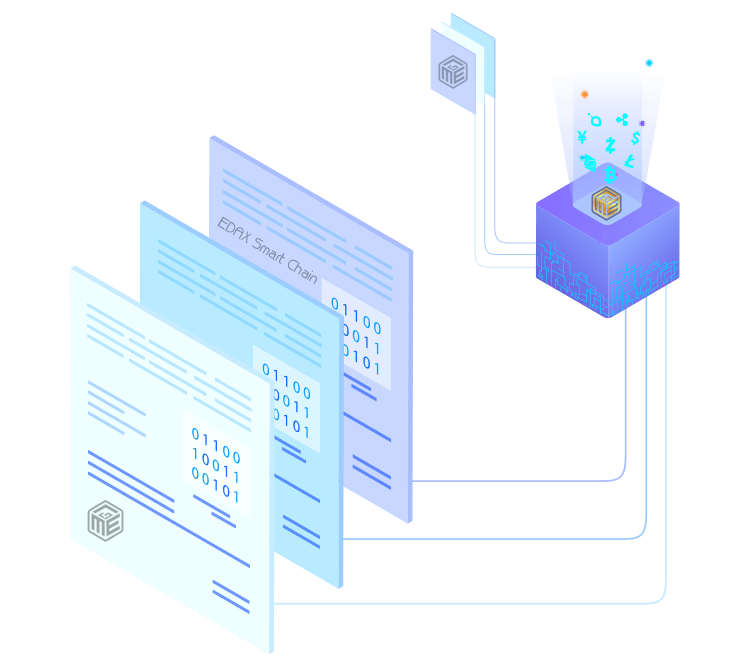 Ensure A Safe
Adaptive Smart Contracts
Mostly due to Energy is fundamental to us all, and finding ways to secure green clean electricity is now a priority for many organizations.
At Energy Trutol we use agile markets underpinned by EDAX on blockchain technology to help fulfil these needs.
Our platform creates a community of electrical prosumers, ie producers and consumers who comprise the growing distributed grid.
In this new world there are benefits for consumers, companies, retailers, property developers and distribution networks alike.
Sign a smart-contract to allow our trader's access for live trading corporis cryptocurrency.
Energy Trading (AME)
A marketplace for the new
energy system platform.
A digital marketplace and exchange for carbon and renewable energy credits is a platform for the future of funding that powering dat for the new equity blockchain.
Trade renewable energy across the grid or behind the meter with benefits for the customer, retailer and distribution network.
EPA Exchange
A reverse-aution marketplace for trading Energy Purchase Agreements.
Blockchain network connecting industries
Connection Properties
Industrial network renewable power plant Incorporating advanced technology have been used through digital coins for the management of the renewable energy industry.
Highly Scalable Limitless Applications
Where a group of known and reputable validator nodes authorizes the transactions by validating and signing them, It joins the PoH check. It was created to solve the time issue in distributed networks that do not have a reliable time source. Using the traceable delay function, PoH allows each node to generate timestamps.
THE ROADMAP TO SUCCESS
What are our major goals?
Our marketing strategy will prioritize the introduction of blockchain technology to on-grid power, while combining utilities-consumption with smart contract, spreading it to communities to develop a sustainable economy. A clear sequence of marketing mechanisms. Take a look at our roadmap to see how we can make that happen.
2018 Q1 Concept
Concept Generation
Team Assemble
2020 Q1 Research
Proving the concept can work
Strategic Plan
Survey and procure the project building area
Team Assemble
2020 Q2-Q3 Design
Platform design and technical demonstration
Building the MVP
2021 Q1 Airdrop
White paper design
Airdrop AME Token On Show The Plan Project
Platform design and technical demonstration
2021 Q2-Q3 App Beta Test
Private open and closed beta smart POS
Open beta launched to public and improvement the app
AME Listed on PancakeSwap, Warden in LP De-Fi
AME Liquidity Mining Started
2021 Q4 Crowdfunding & Desing DeFi Farming
Crowfunding pre-sell partner IEO Press Tour
Collecting equity capital groups
Public financing & Seed funding raised
Smart contracts Deployed BEP20 Real Estate (Rest Token)
AME Listed on Mainstream Exchanges
2022 Q1 Test Token Sale + DeFi Farming Crowdfunding Integration
Prototype published and linked to Ethereum ERC20 + BSC-BEP20 Blockchain with real-time scanning
Open group sales support Equity token Energy Source IEO/STO
Open global LunchPad of marketplace cooperative module
Creation of a decentralize martketplace to neural network adjacent coefficients
2022 Q2 Alpha Test
Contact Connection Building the MVP Energy Solar Rooftop
Run Project start up Energy Solar Rooftop 600Kw (Vietnam)
Platform LaunchPooling listing market trade exchange
De-Fi Farming
Cross-Chain Aggregation Trading Protocol Launched
In-house testing of functional
Establishing global user base
We started selecting a retailer to test the Rest token within the power plant project.
REST Lending Platform Launched
2022 Q3-Q4 Beta Test MarketPlat
Run Project Energy Solar Rooftop 2Mkw (Vietnam)
Luanchpad REST Tokens
Listed on Bankcex, Vindex, Nexdax and Other Mainstream Exchanges
Marketplace cooperative module
Integration with Pub&Private Multi Chains, More Token in Wallet
2023 Software Development
Listing REST Token on CMC, CG and Exchange
Integration with Pub&Private Multi Chains, More Coin in Wallet
Payment Integration Super Dapp
Integration of third party controllers
Develop the construction of renewable energy power plants within the project
Open beta launched to public and improvement the app
Integration Development De-fi farm Energy
Launch of the mobile Best versions of the Publisher application and Press Tour.
2024 More Operational
Launch Pre-test of Super Dapp Ample Smart POS Solution
Launch EDAX Energy Exchange
Launch Pre-test EDAXSC
New services offered by members or business
Integration Analysis Metaverst Land Real Estate NFT & GIS
2025-2027
Hardware things
Build a Power Plant with the installation of solar cells for the whole project of 140 MKW at QDP Stage II.
2028-2030
The Complete Performance
Release of The Full Versions of operational applications and smart contracts.
MEET THE TEAM
Executive team
A concept that combines the application of digital asset management on the blockchain technology network with the renewable energy industry. To allow investors and individual investors to participate in the development of a regional energy connectivity hub distributed to households.
Technical Developer
Design Developer
ADVISORS
INVESTMENT FINANCE
×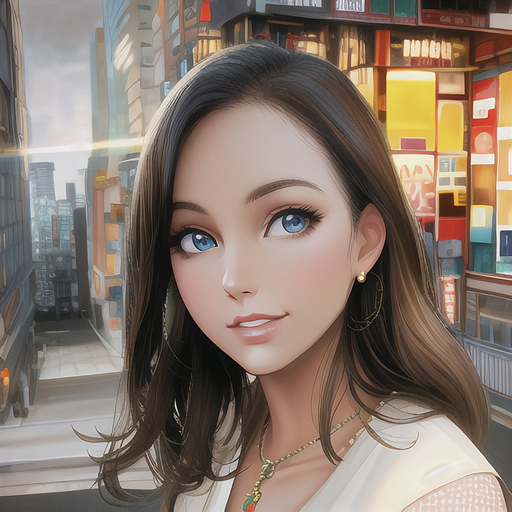 Phatthasorn Phurisetthakun
Investment Consultant Agent for selling or redemption of investment units
IC Licence 093236
Good future planning will result in a quality life of our people. I have more than 10 years of experience in finance and banking. and currently serves as a full financial advisor So you can be confident that you can Help clients manage their risks efficiently and effectively. investment advisors ready to cooperate at all levels. investment advisors ready to cooperate at all levels.
Stock market investment 92%
Engineer Project Design Planning
×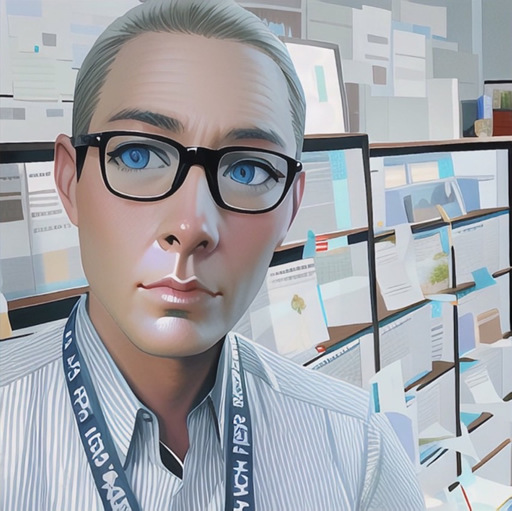 Mr. Sombat Chanarok
Changing your mind doesn't mean you don't have a clear goal. But it is leading us to success.
ISO - 9001:2015, ISO – 14001:2008, OSHA – 18001:2018, IATF 16949, TPM, TQM
Over 25 years' experience commissioning and testing equipment at facilities based in Thailand. Principal responsibilities and installation activities have included: - Supervise, inspection contractor's mechanical installations, and fabrication confirming. - Equipment satisfies specifications, identifying and reporting all non-conformances or deficiencies in work (QA/QC).
×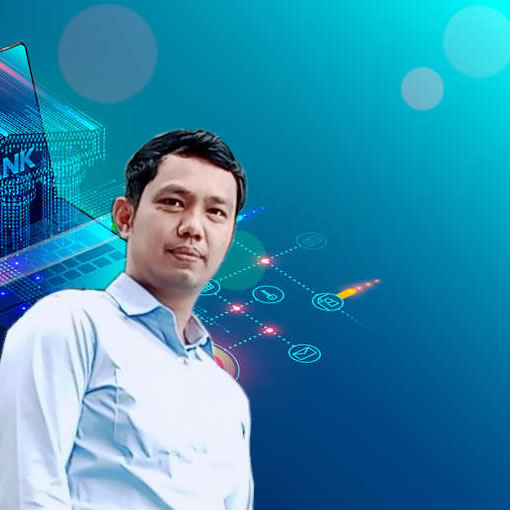 Mr.Chatchai Sornphichai
Electrical Power Engineer
Ordinary Engineer, Electrical Power Engineering, Registration No. SFK5240
Member of the Engineering Institute of Thailand
Project Design Solar Roof Top In Veit Nam
Mr. Nguyen Ngoc Hung
Project Manager Engineer : Construction Engineer and Acceptance of Solar Power System
×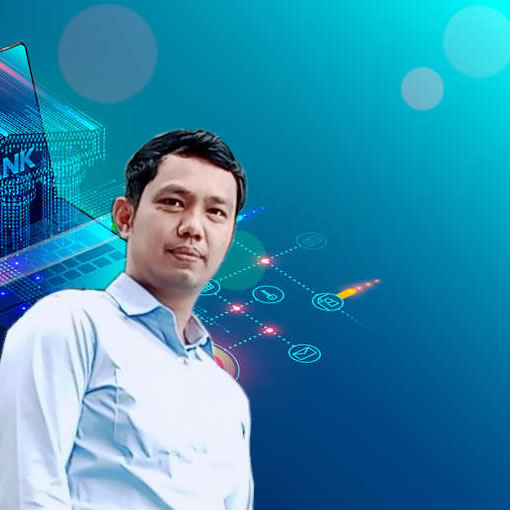 Ordinary Engineer, Electrical Power Engineering, Registration No. SFK5240
Member of the Engineering Institute of Thailand